About
2024 OFFERING PROJECT
The 2024 offering project has not been announced yet. Please check back.
2023 OFFERING PROJECT - HAGAR HOUSE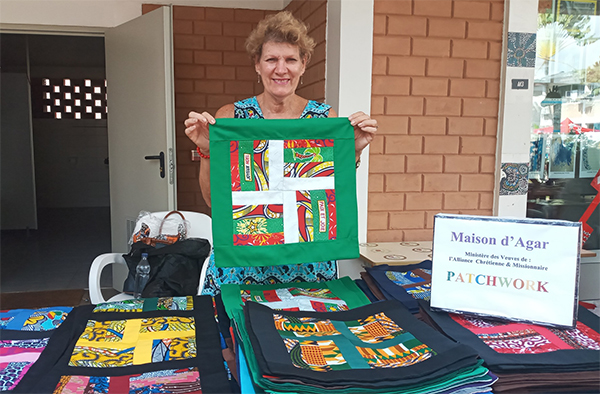 The Hagar House of the C&MA in Pointe Noire, Republic of Congo, began as a ministry to help some of the destitute widows from Alliance churches become spiritually, emotionally, and financially stable. The current facility can house two families.
The monthly cost to feed the widows is $400 and the cost for one apartment is approximately $700. The widows learn to sew clothes and sellable items for tourists, such as patchwork table runners and place settings at the Hagar House. The widows also grow vegetables from the Hagar House garden and sell peanut butter and grilled peanuts. Donations support this project for rent, utilities, and education for four students.
Please pray for the ministry of Hagar House and consider how God would have you help with this vital ministry. The offering will be collected at the retreat. Please make checks payable to WPA Alliance Women.
Teresa will have Hagar House patchwork squares and table runners available for purchase at Retreat, starting at $8. All sales support the Hagar House ministry.